Report from Speech at the COP27 Qatar Pavilion
| | |
| --- | --- |
| Date | 12 November, 2022 |
| Venue | Qatar Pavilion, Sharm el-Sheikh International Convention Center, Egypt |
Dr. Yuji Masutomi, a representative of AP-PLAT, was invited to a seminar on November 12, 2022, at the Qatar Pavilion as a presenter.
The title of his presentation was "Japan's Adaptation to Climate Change."
Dr. Masutomi began his presentation with an introduction of A-PLAT and continued with Japan's adaptation measures.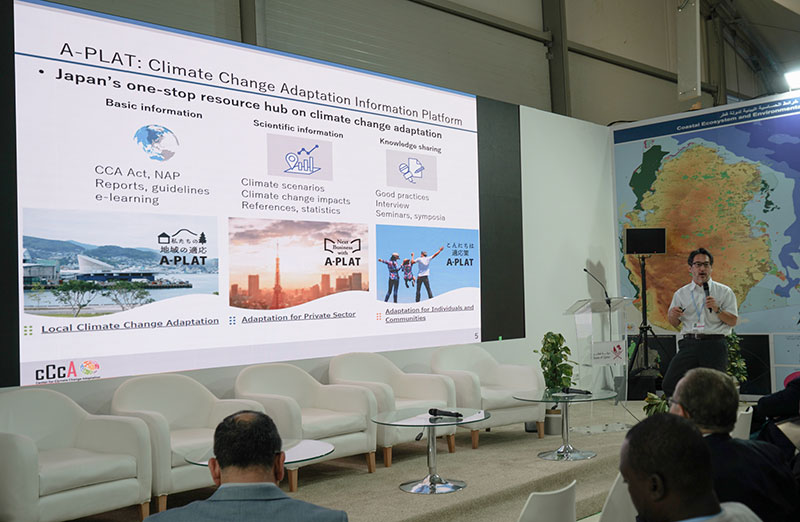 Dr. Masutomi sharing information on A-PLAT
The seminar consisted of five speakers on the following topics.
All the lectures were informative and engaging, with many audience members asking questions and exchanging opinions after the lectures. Dr. Mastuomi's lecture ignited particular interest among the participants as they asked many questions.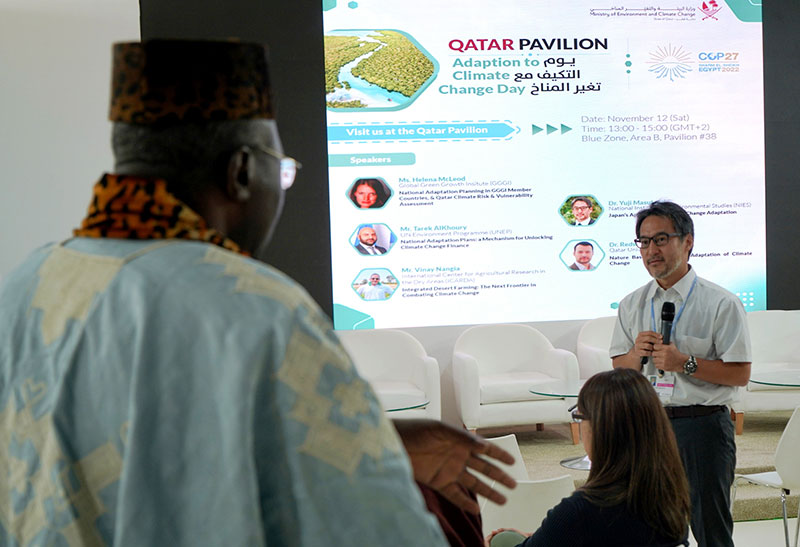 Dr. Masutomi answers questions from the audience
Most of the audience members asked questions regarding National Adaptation Plan (NAP) formulation to Dr. Masutomi and wondered what type of structure would be best. Dr. Masutomi responded that the NAP should be focused on the local community rather than the entire country.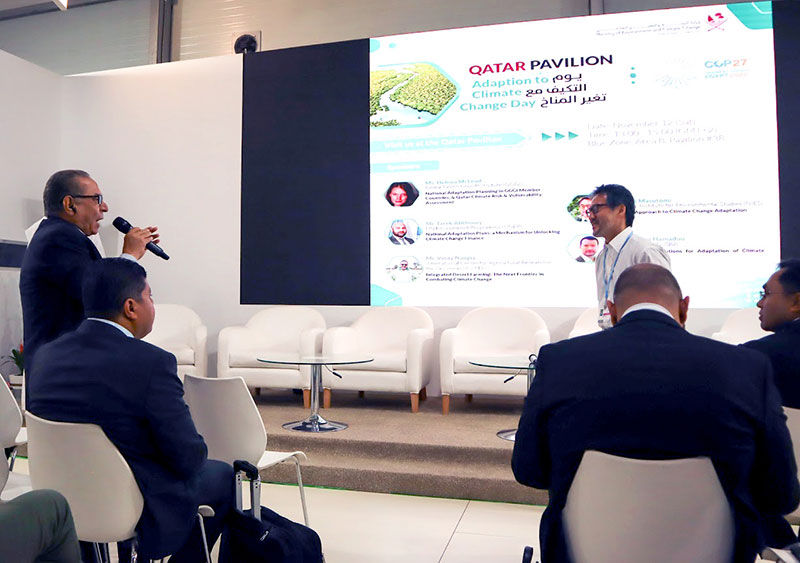 Dr. Masutomi answers questions from further audience
The audience members, mainly from the Middle East and Africa, listened attentively to his answers.
They were also interested in the "ClimoCast" tool accessible on AP-PLAT.
Discussions continued throughout the lunch break following the session.
We would like to express our gratitude to the Qatar Pavilion staff for providing this opportunity for meaningful discussions. We hope that AP-PLAT will continue to be utilized as an information dissemination portal site for users.
Related links
A-PLAT
Tutorial series on ClimoCast at YouTube
(Posted : 1/DEC/2022)