Globally, 129 out of 154 developing countries are engaged in the process of developing and implementing NAPs according to the National Adaptation Plans 2021 Report (LEG). A total of 61 countries (including 21 LDCs) have been assisted by the GCF in developing their NAPs, while other countries have been assisted by bilateral partners and other organizations. Out of these 61, only 26 countries (including 7 LDCs) have already submitted their NAPs to the UNFCCC Secretariat.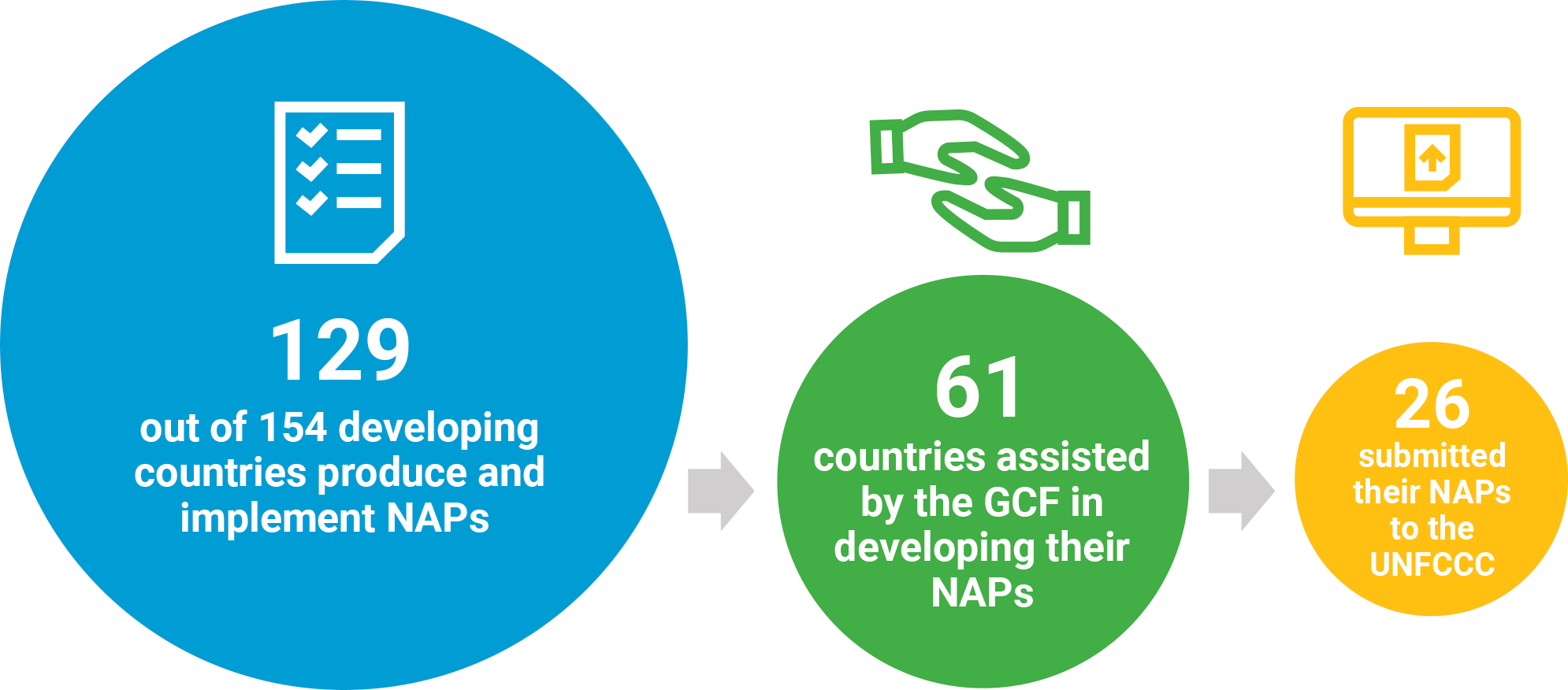 If you know how neighboring countries and countries with similar challenges are developing their NAPs, this will be very helpful for your own NAP process. This section provides an overview of the status of adaptation-related planning in each country, focusing on the formulation, implementation, and updating of NAPs, with a particular focus on the Asia-Pacific.
Adaptation Database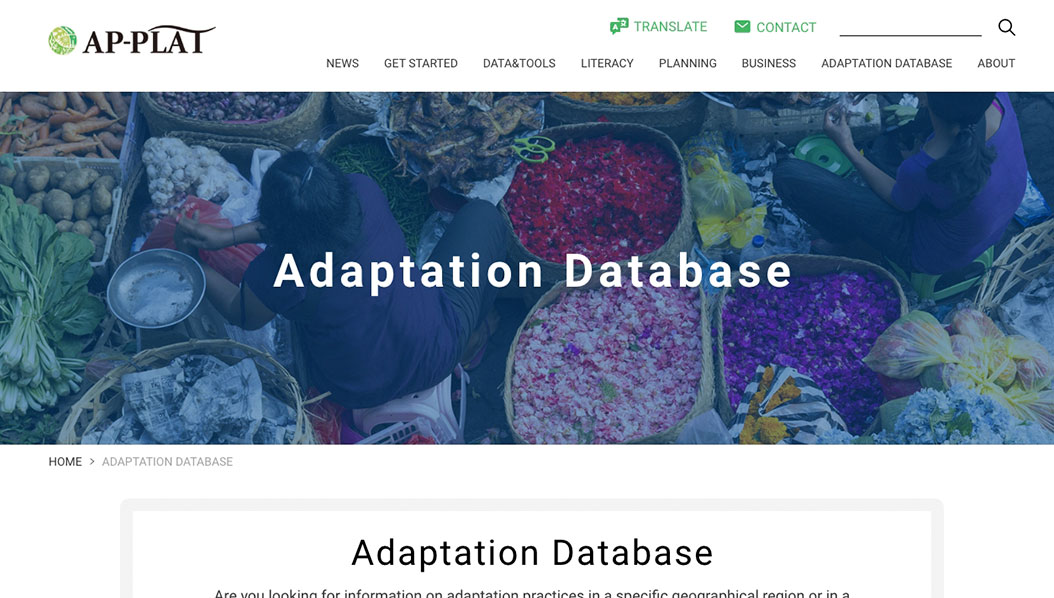 You can access the Adaptation Database to browse information on the 38 countries in the Asia-Pacific in terms of formulation and implementation of adaptation planning. This database provides not only simple information such as the status of submissions of NAP and other documents, but also an overview of the contents of each country's NAP, including the summary of climate change impact assessments, priority sectors, the M&E frameworks, and the status of financial and/or technical support provided.
Characteristics of the adaptation plans in the Asia-Pacific
A snapshot of the status of various adaptation plans, including NAPs, and the characteristics of priority sectors in the 39 countries of the Asia-Pacific are summarized.
In the Asia-Pacific, only 6 countries (of which 4 are LDCs and 3 are SIDs) submitted their NAP to the UNFCCC, while all the 39 countries submitted their Nationally Determined Contributions (NDCs). The in-depth analysis of adaptation plans are conducted with 21 NDCs, 7 NAPs, 7 National Communications (NCs) and 4 Adaptation Communications (ACs).
Each country's latest adaptation plan documents can be downloaded from the following table. The Factsheet summarizing the in-depth analysis as well as original excel data are also available.