AP-PLAT team gave a training lecture in AIM Training Workshop 2022
Date
28 September 2022
13:00-15:00JST
Venue
Online
Language
English
Session title
Climate Change Impacts & Adaptation and AIM
Organizer
National Institute for Environmental Studies (NIES)
Low Carbon Asia Research Network (LoCARNet)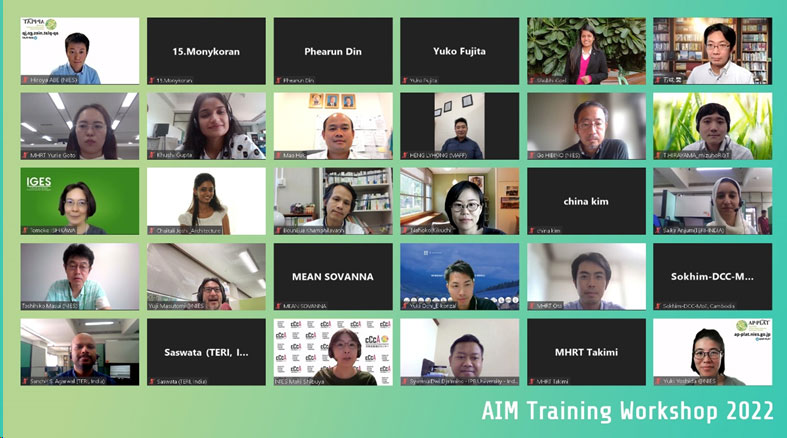 The AP-PLAT team lectured and provided training on AP-PLAT and its tools during the AIM training workshop held on 28th September 2022.
Ph.D. candidate, officers, and researchers from several Asian countries participated in our training session to learn about our platform and the tools we provide for climate change adaptation literacy.
The schedule was as follows:
Dr. Yoshida: Introduction of AP-PLAT
Dr. Masutomi: CMIP6 tool "ClimoCast"
Dr. Abe: Climate Impact Viewer
Tool exercise
Q&A and Discussion
An exercise was conducted to all audience members after an explanation of the tools, "ClimoCast" and "Climate Impact Viewer." The session concluded with Q&A time and discussion.
We are excited to inform others about our platform, share valuable tools associated with climate adaptation, and hope to contribute continuously toward a sustainable and resilient future.
(Posted : 05/Oct/2022)