Adaptation Knowledge Portal - Adaptation Literacy - Approved by Nairobi Work Program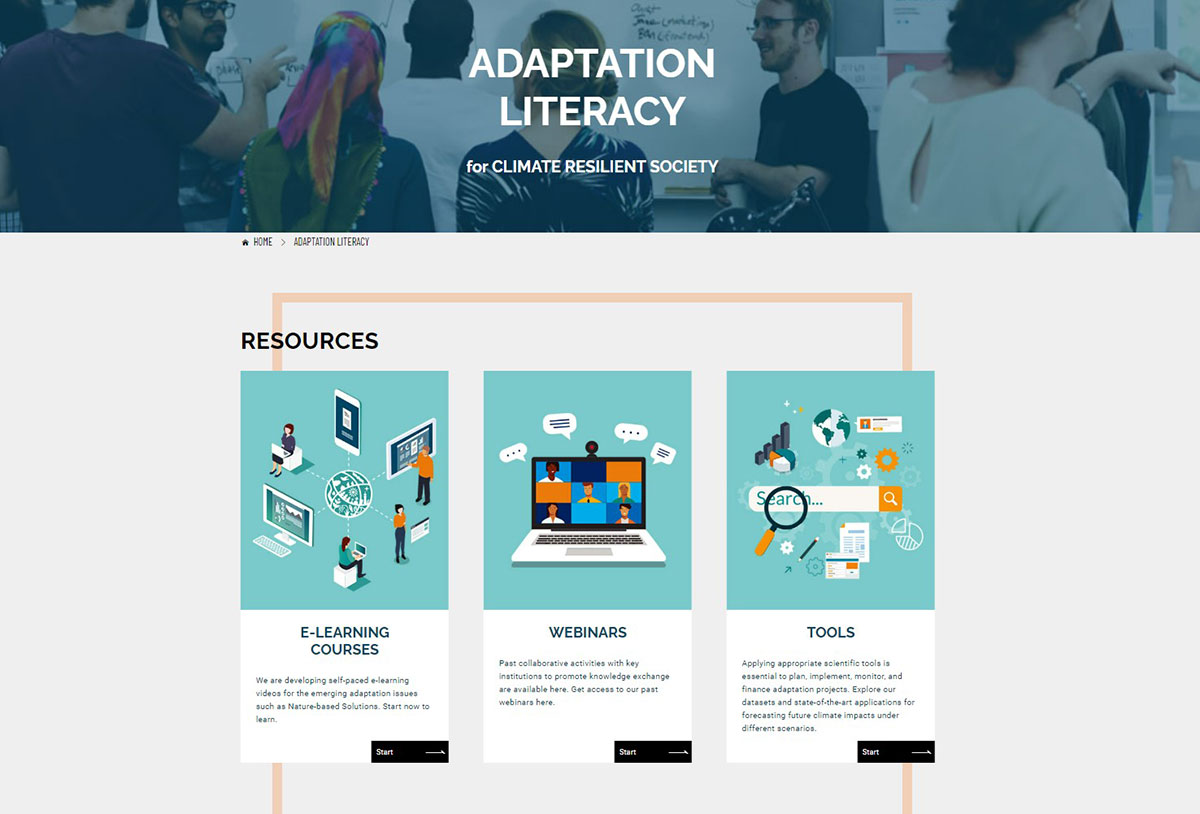 AP-PLAT is pleased to announce that the "Adaptation Literacy" platform which was submitted for registration in April of this year, has been approved by the Nairobi Work Plan (NWP). Users can now gain access to climate adaptation information through the NWP search functions.
AP-PLAT is a web-based information platform. One of the main content area is Adaptation Literacy which provides self-study e-learning videos on emerging adaptation issues. It also presents past collaborative activities between AP-PLAT and other key institutions to facilitate knowledge exchange for predicting future climate impacts under various scenarios.
Adaptation Literacy e- learning contents
Through the AP-PLAT online portal, users can utilize tools such as ClimoCast, a climate projection tool for the NAP process, and the S8 Downscaling Tool (S8DS), an aid to climate adaptation planning.
Adaptation topics covered by the e-learning materials on the site include INAS (Inspired by Nature-based Actions and Solutions), Nature-based Solutions for the local communities, and Building resilience to compound and cascading disaster risks.
Users can also access the Green Climate Fund (GCF) regarding adaptation finances.
New e-learning course will be made available soon. The aims of these courses will be to support government officials in understanding international standards on adaptation and establishing and implementing their national and local adaptation planning.
The approval and accessibility of AP-PLAT's Adaptation Literacy materials through the Nairobi Work Project is a major step forward to promoting AP-PLAT internationally. Everyone here at AP-PLAT team is delighted to be working with the NWP team.
(Posted : 20/July/2022)