AP-PLAT Training Seminar in association with eAsia ITMoB
Date
23 June 2022
14:00-16:00 JST
Venue
Online
Language
English
Session title
Tutorials to enhance the capability of science-based decisions making towards climate adaptation through AP-PLAT
Organizer
eAsia ITMoB project
Co-Organizer
Center for Climate Change Adaptation (CCCA), National Institute for Environmental Studies (NIES), Japan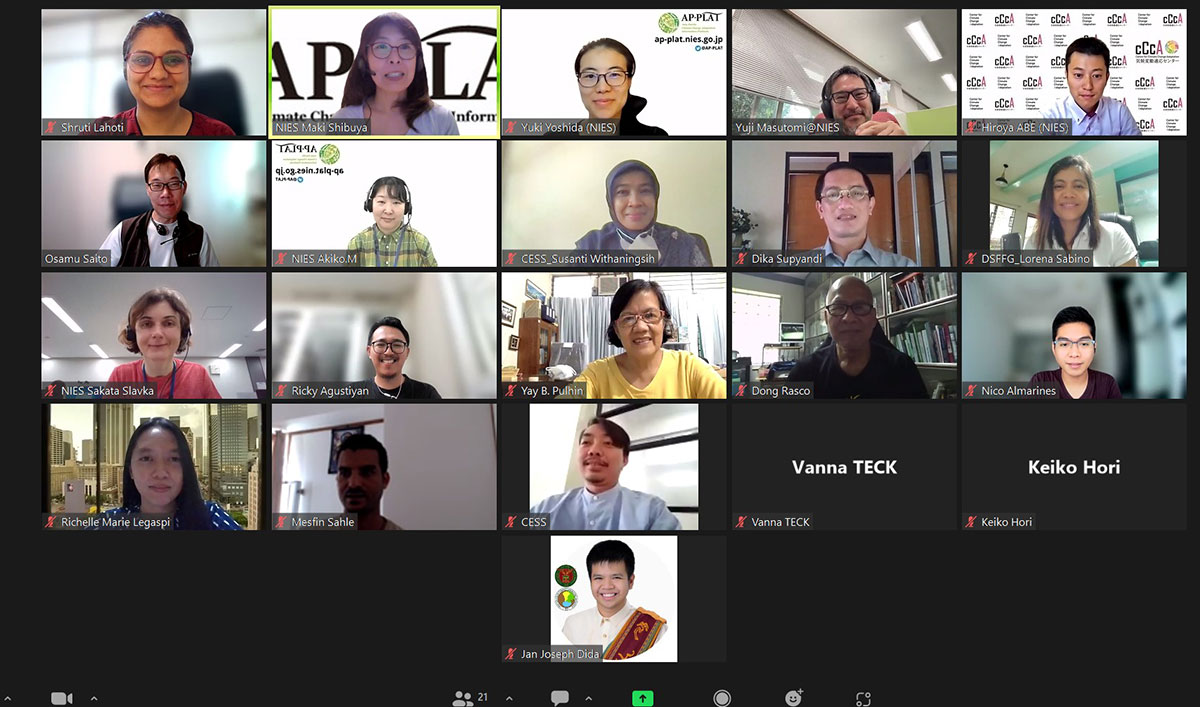 AP-PLAT participated as a speaker on behalf of the ITMoB project's fourth series of open online training seminar held on 23rd June 2022. Seventeen participants from Japan, Philippines, Indonesia, and Cambodia attended the training seminar.
The seminar's scheduled sessions included:
Opening Remarks
Dr Yoshida, Presentation of AP-PLAT - 10 min
Dr Mastomi, Demonstration of and Guide to ClimoCast - 50 min
Dr Abe, Explanation and Demonstration of Impact Viewer - 20 min
Ms Miyatuka, Introduction to capacity building - 20 min
Discussion and Closing remarks
The contents and tools introduced by AP-PLAT members in the training seminar included "ClimoCast" (CMIP6 Climate Projection Viewer), "Climate Impact Viewer", and "Adaptation Literacy" (Capacity development contents.) These are all available on our web portal.
The presenters also gave the audience practical demonstrations about using these scientific tools for research and daily use purposes.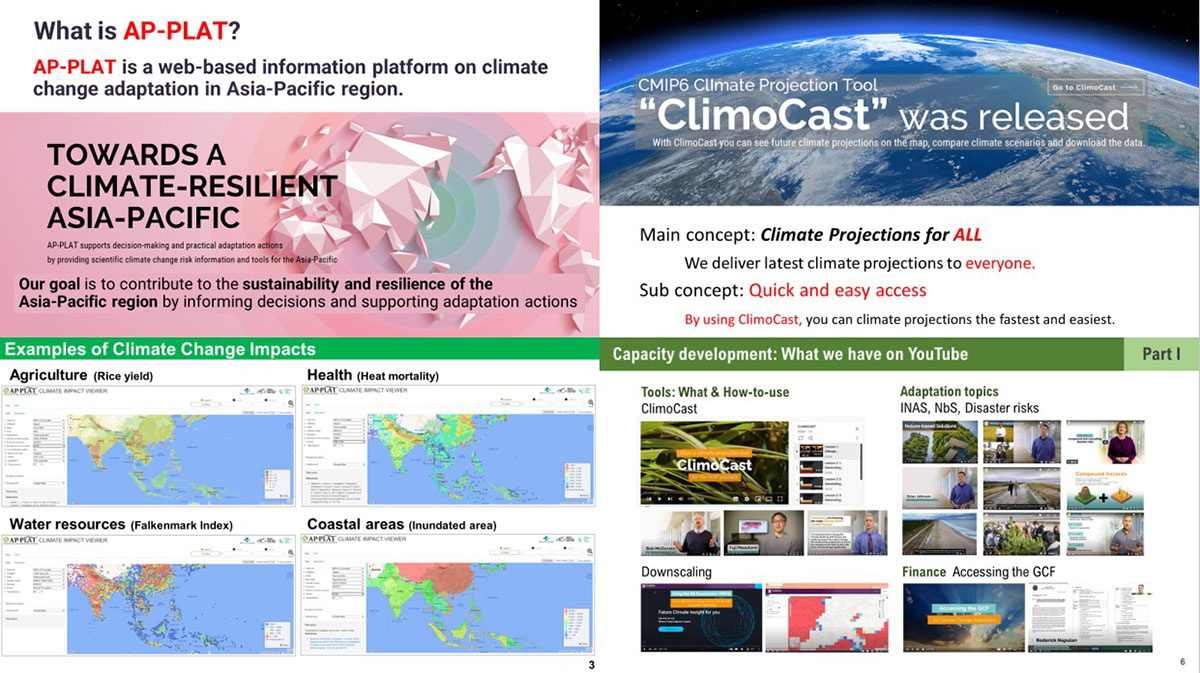 We are honored to be able to broadly inform the public about the ability to improve science-based decision-making capacity in the field of climate adaptation through tutorials on key content and scientific tools available at AP-PLAT.
(Posted : 29/June/2022)