Adaptation Knowledge Portal – ClimoCast and Climate Impact Viewer Approved by Nairobi Work Program
AP-PLAT is delighted to announce that its scientific tools, ClimoCast and Climate Impact Viewer, which were submitted for registration in April of this year, have been approved as Nairobi Work Program (NWP) tools and are now available for sharing information through their search facility.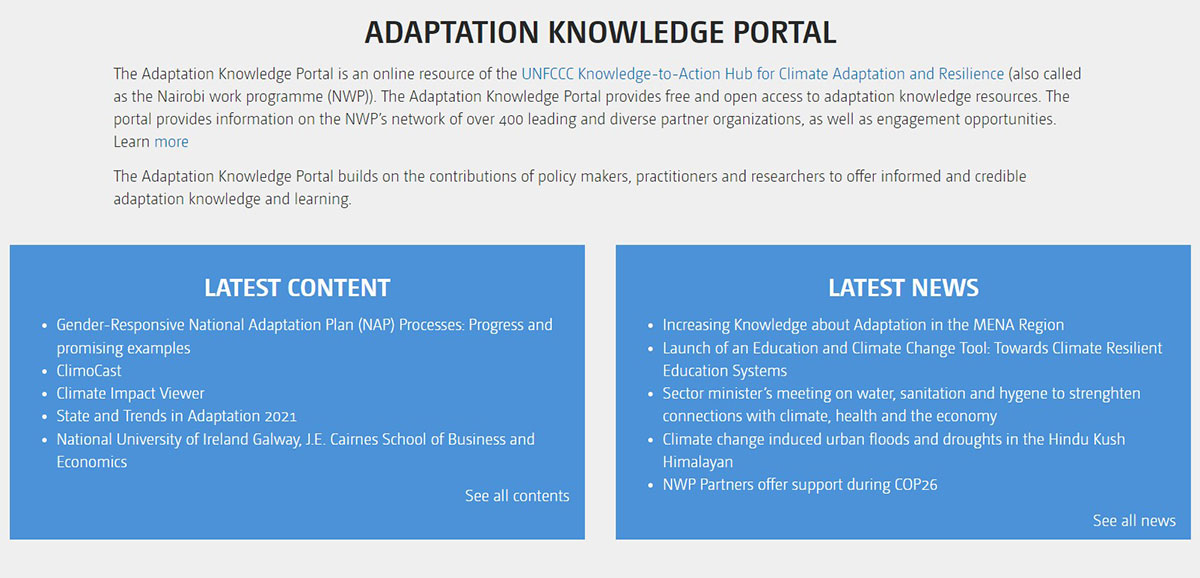 AP-PLAT's ClimoCast is a climate projection tool that shows climate projections up to the year 2100 in four representative greenhouse gas emissions scenarios (SSP126 - 585) and ten major climate simulation models. The tool covers all countries and allows users to compare different scenarios and models, as well as downscale the results to sub-national level. Climate data can be downloaded in CSV format for further analysis.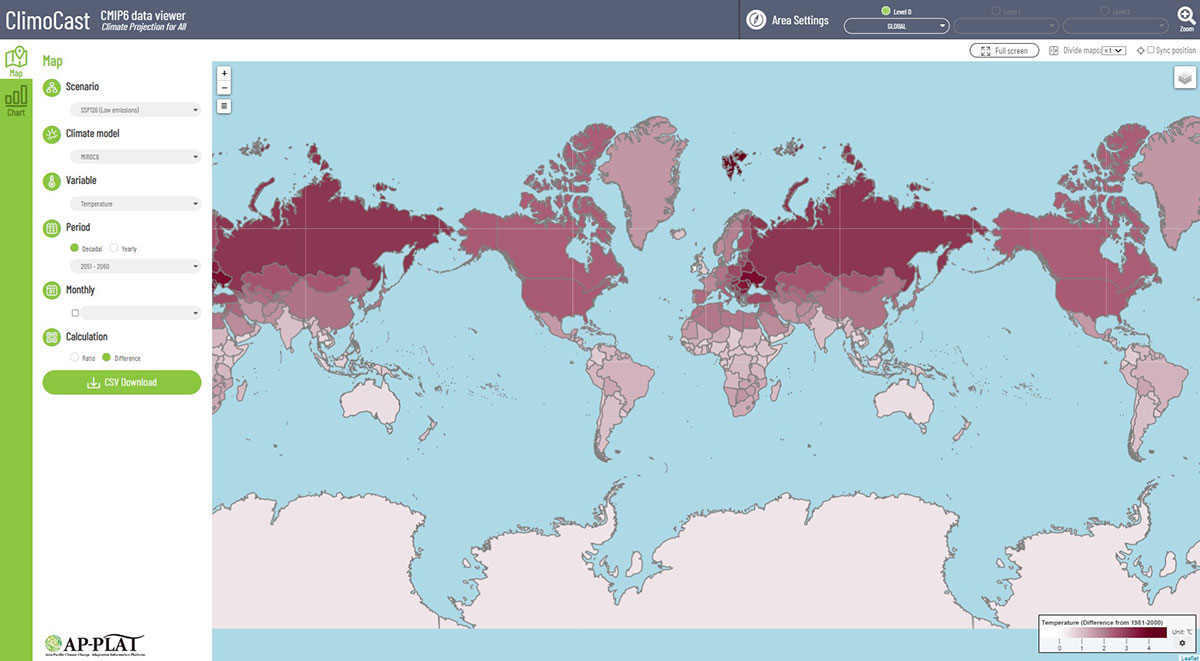 Climate Impact Viewer shows the results of climate change impact assessment in various sectors, including the existing climate, water resources, vegetation, agriculture, and health. Users can visually compare global projections across different sectors and time scales.
The Climate Impact Viewer also shows the results of climate change impact assessments based on the Integrated Climate Assessment - Risks, Uncertainties and Society (ICA-RUS) and Comprehensive Research on the Development of Global Climate Change Risk Management Strategies (S-10 Strategic Research Project.) Both of these are supported by the Environment Research and Technology Development Fund of the Ministry of the Environment of Japan. These process-based impact models for multiple sectors can be used for future influence projections.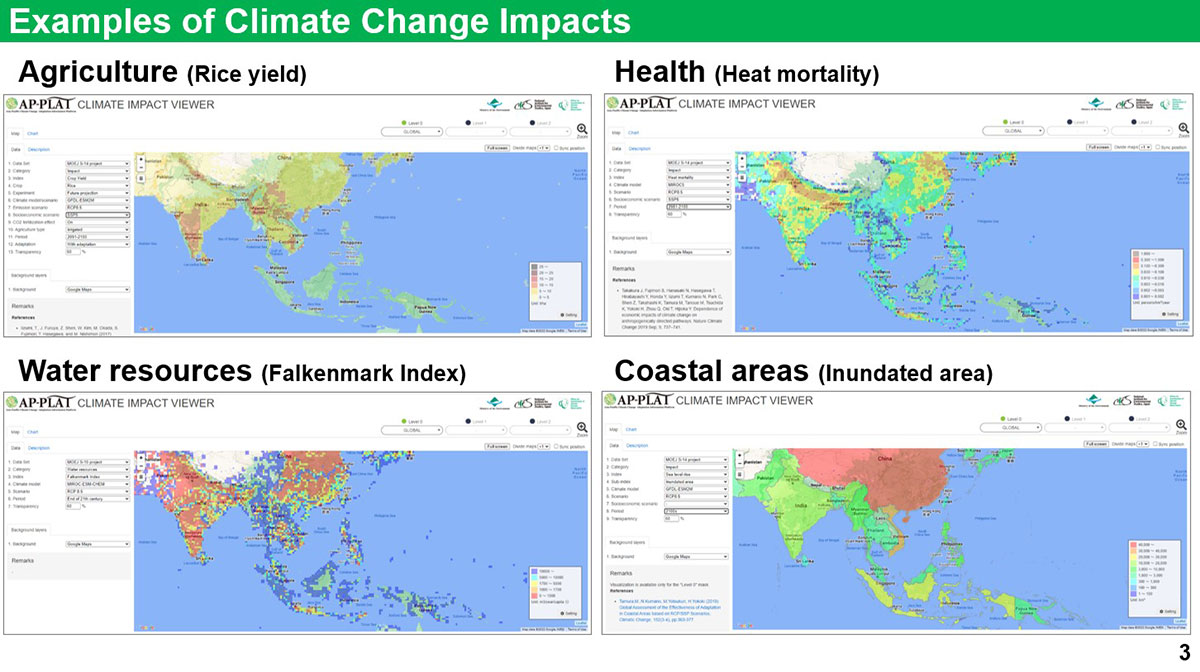 According to the NWP website,
"The Nairobi work programme (NWP) strives to assist all Parties, in particular developing countries, including the least developed countries and small island developing states, to improve their understanding and assessment of impacts, vulnerability and adaptation, and to make informed decisions on practical adaptation actions and measures to respond to climate change on a sound, scientific, technical and socioeconomic basis, taking into account current and future climate change and variability.
Much of the work of the NWP is available on this website, the Adaptation Knowledge Portal, which is managed and maintained by the NWP. The case studies, tools, methods, and knowledge resources collected can be browsed through the advanced search page of the portal, which also gives access to the reports, synthesis documents and other publications generated under the NWP."
Acceptance of the AP-PLAT tools by the Nairobi Work Project is a big step forward for publicising and promoting the work of AP-PLAT in CCCA at NIES, and we are delighted to be collaborating with them.
(Posted : 29/June/2022)