AP-PLAT will be utilized in the 'Kumamoto Initiative for Water' to help the Asia-Pacific region address water-related issues; Japan's Prime Minister announced
| | |
| --- | --- |
| Date | 23-24 /April/2022 |
| Location | Kumamoto, Japan |
AP-PLAT will be utilized in the Kumamoto Initiative for Water, a new initiative to help the Asia-Pacific region tackle floods, sanitation and other water-related issues.
Japan's Prime Minister Fumio Kishida announced the Initiative at the 4th Asia-Pacific Water Summit (APWS) held on April 23-24, 2022, in Kumamoto City, Japan. APWS is a high-level conference for heads of states, representatives of international organizations and other delegates from the Asia-Pacific region to discuss water-related issues.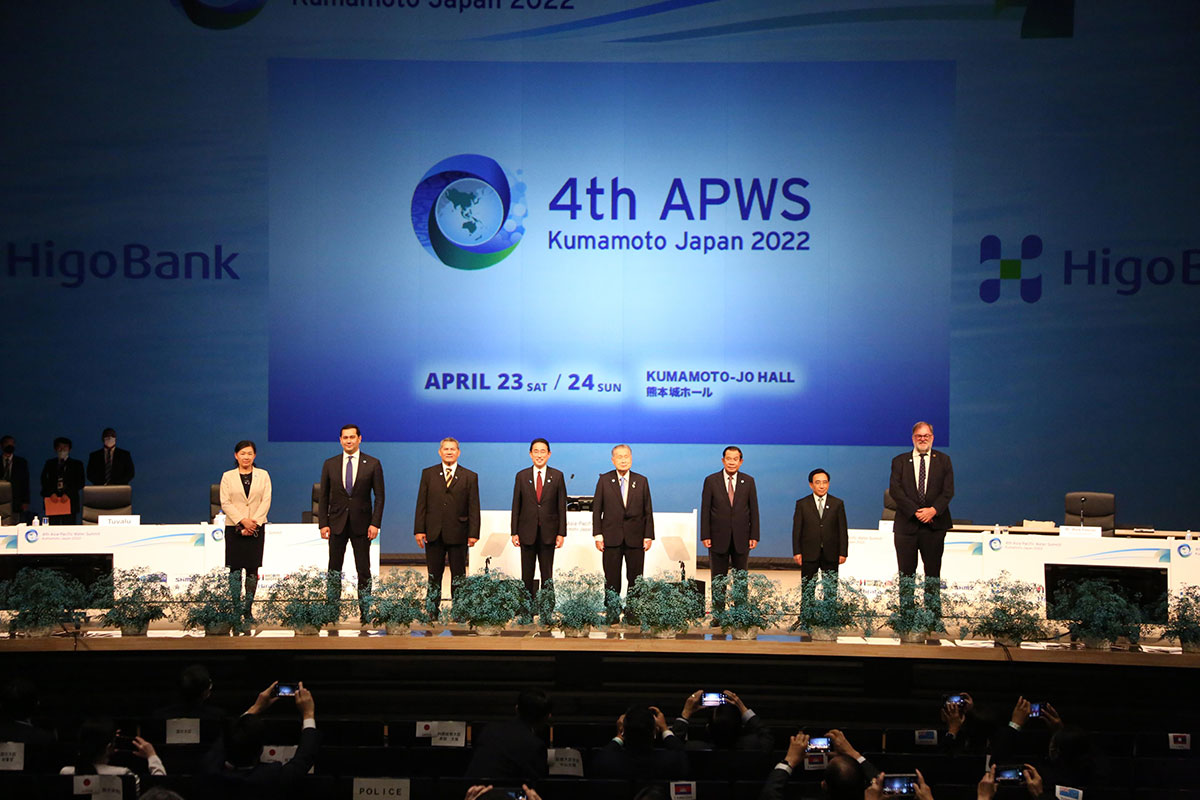 (Photo: Japan Water Forum)
Kumamoto Initiative for Water aims to promote both climate change adaptation and mitigation measures, for example by utilizing Japan's advanced technologies to develop "Quality Infrastructure," including dams, sewerage systems and agricultural facilities, to reduce water-related risks. The Initiative will make use of several existing networks and partnerships in the Asia-Pacific region, including AP-PLAT:
"In order to promote science-based climate change adaptation measures including the development of "Quality Infrastructure" in consideration of climate change risks, Japan will make use of the Asia-Pacific Climate Change Adaptation Information Platform (AP-PLAT) for the enhancement of the latest scientific knowledge and information, support tools and related capabilities."
(4th Asia-Pacific Water Summit Kumamoto Initiative for Water)
As part of the Initiative, Japan will provide 500 billion yen (nearly 4 billion dollars) in aid to the Asia-Pacific region in the next five years.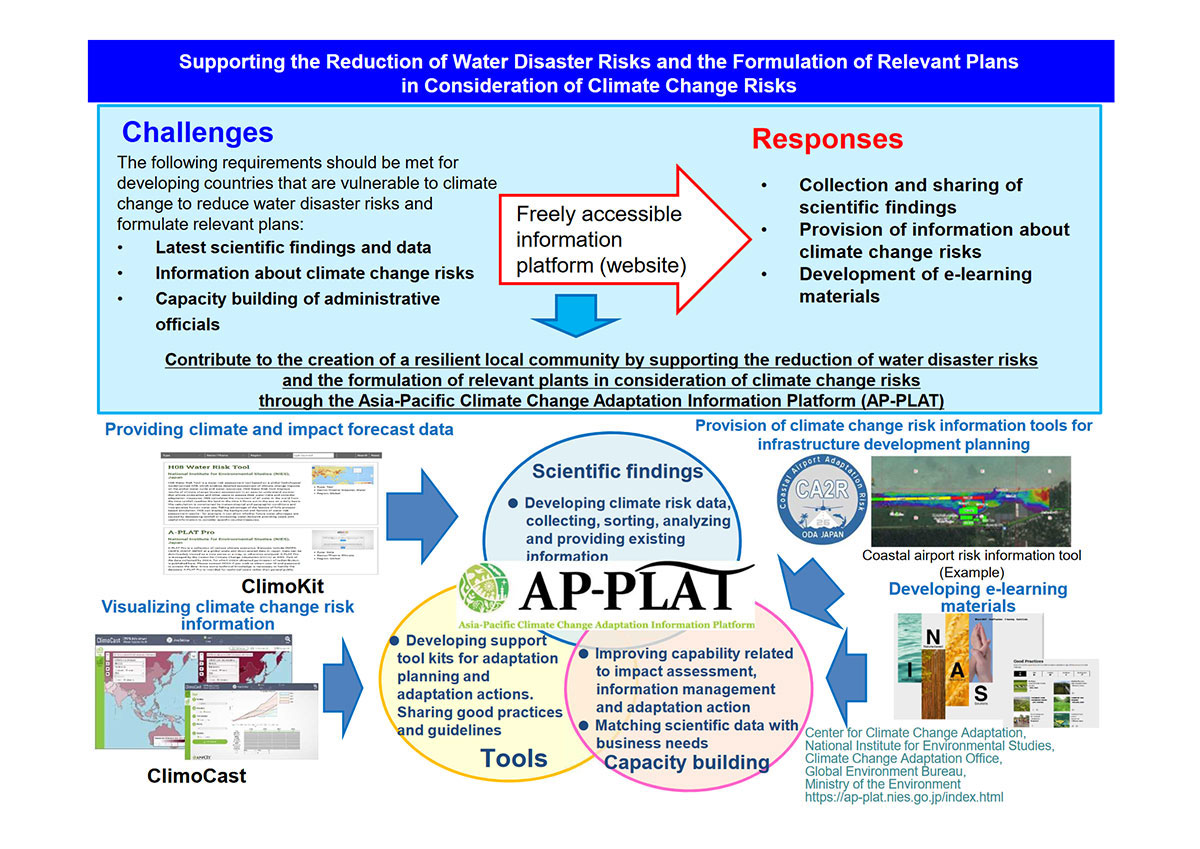 (Posted : 9/May/2022)