AP-PLAT content was added to the UNFCCC Nairobi Work Programme
Center for Climate Change Adaptation (CCCA), which serves as the secretariat of the Asia-Pacific Climate Change Adaptation Information Platform (AP-PLAT), had been registered as Nairobi Work Programme (NWP) partner institution in 2021.
This time, the AP-PLAT website and three major AP-PLAT content items – ClimoCast, Climate Impact Viewer and E-learning materials in Adaptation Literacy section – were registered to the Adaptation Knowledge Portal of the NWP.
https://www4.unfccc.int/sites/nwpstaging/Pages/Home.aspx
AP-PLAT website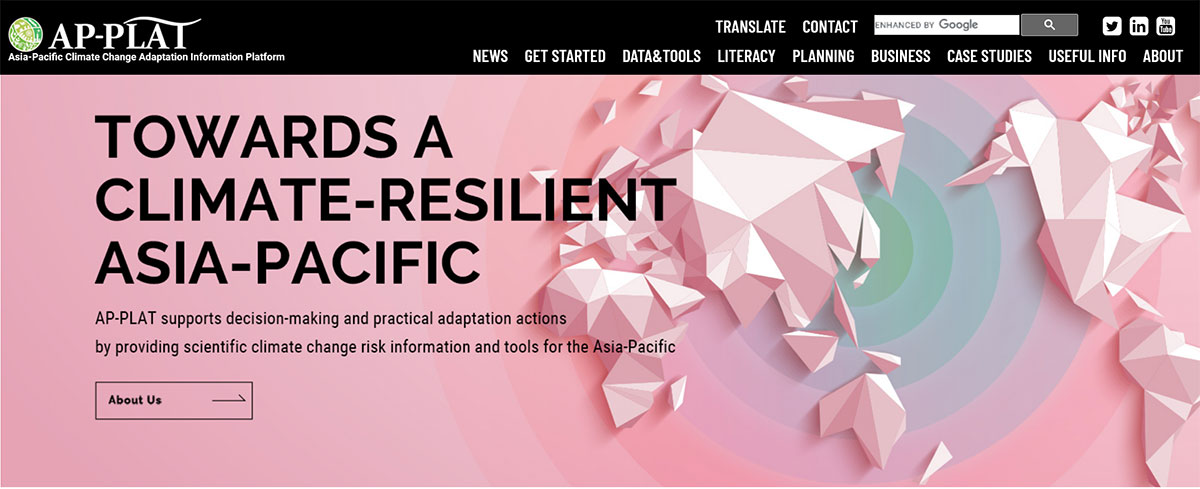 E-learning materials: Introducing video materials and other materials produced on topics such as combined and cascading disaster risk, NbS, etc.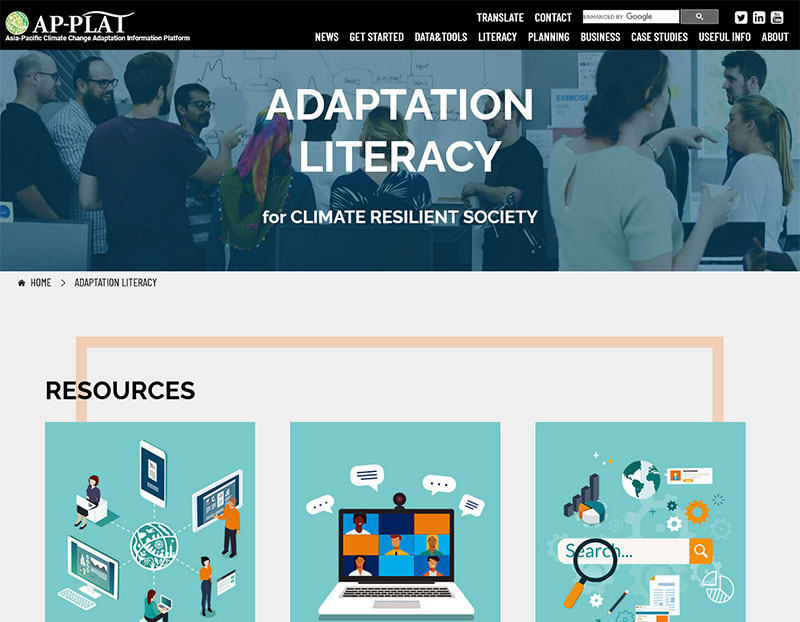 ClimoCast

(climate projection tool)
A tool for viewing maps and graphs of the latest climate forecast information based on CMIP6 data.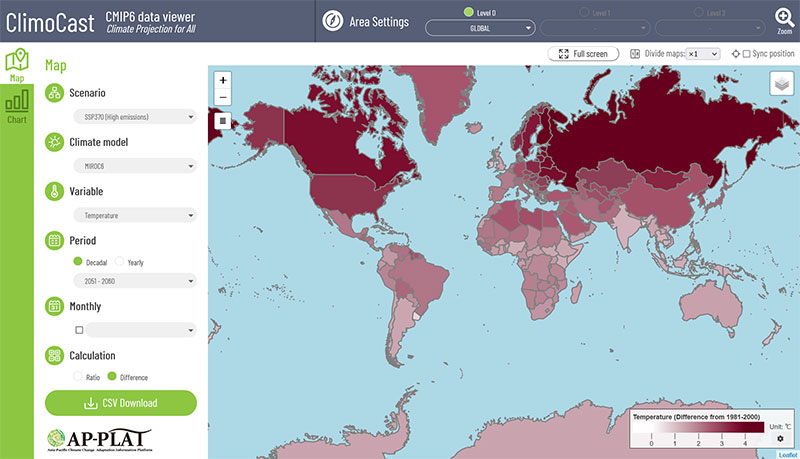 A tool that displays maps and graphs of climate change impacts and adaptation effects for various sectors at any location around the world.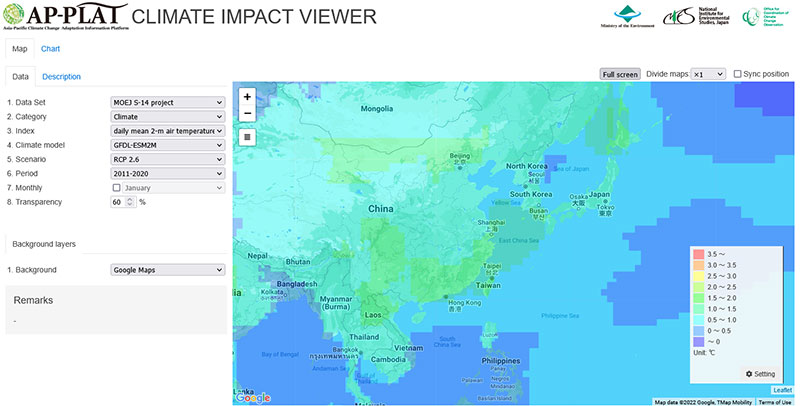 NWP was established at COP 11 (December 2005, Nairobi) to facilitate the development and dissemination of information and knowledge that would inform and support adaptation policies and practices, with a focus on developing countries. NWP serves as a knowledge hub on adaptation.
AP-PLAT is pleased to provide information and knowledge to support NWP's mission.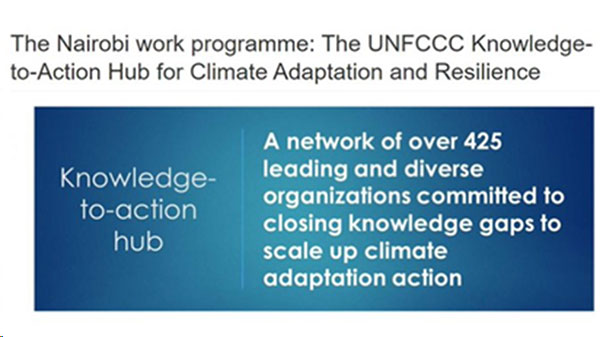 (Posted : 8/APR/2022)