AP-PLAT contributed to the ASEAN State of Climate Change Report
The Association of Southeast Asian Nations (ASEAN) published its first State of Climate Change Report, to which AP-PLAT contributed high-resolution climate and climate impact data.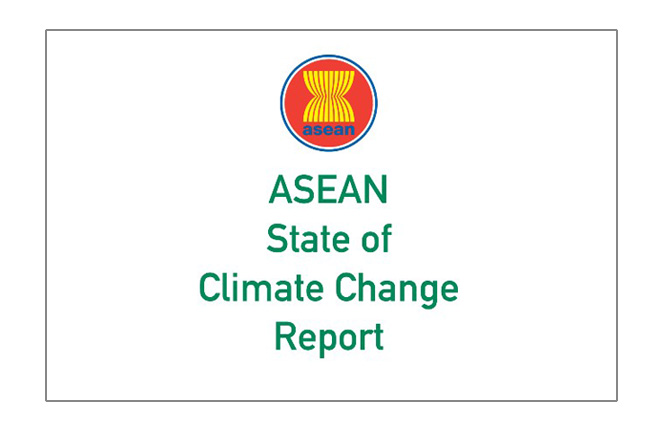 Officially launched on October 7, 2021, the ASEAN State of Climate Change Report (ASCCR) provides an overall outlook on the state of climate change in the ASEAN region and includes recommendations on making the transition towards achieving 2050 climate targets for both adaptation and mitigation, considering ASEAN's development context and the long-term goals of the Paris Agreement. The report represents a milestone for ASEAN, signifying a renewed, bolder collective commitment towards global climate agenda.
The report, which was published ahead of the United Nations Climate Change Conference COP26 in Glasgow this year, can be downloaded in PDF format ('Softfile') from ASEAN website
As for the contribution from AP-PLAT, the report utilizes high resolution climate and climate impact data compiled and provided by Dr. Yuji Masutomi and his colleagues at the National Institute for Environmental Studies (NIES), from the AP-PLAT database.
In addition, AP-PLAT is mentioned in the report several times, especially in Section 3.4. Climate change adaptation, where it is recognized as one of the approaches to strengthen medium- and long-term adaptation planning and action in the region. AP-PLAT is described as an innovative online platform that 'offers great potential to transform adaptation planning at the regional, national, and subnational levels.' (ASCCR, p. 62)
We hope that AP-PLAT will soon have more opportunities to collaborate with ASEAN countries.
(Posted : 26/OCT/2021)