Video message from NIES Center for Climate Change Adaptation for "Platform for Redesign 2020"
| | |
| --- | --- |
| Date | 03/SEP/2020 |
| Location | Video message |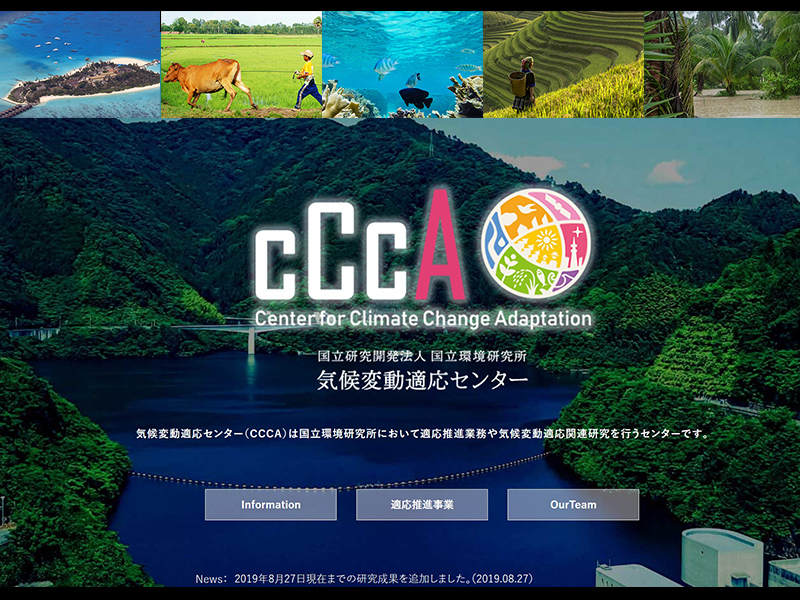 The Center for Climate Change Adaptation (CCCA) of the National Institute for Environmental Studies (NIES), an operator of the AP-PLAT, shared a video message for the website "Platform for Redesign 2020" which is to be launched on 3rd September, 2020 to showcase information on countries' policies and actions on climate and environment in the context of recovery from COVID-19.
The website is launched in parallel with an online ministerial meeting on the same day to share their experiences and views on climate actions and environmental protection measures as part of their recovery from the COVID-19 pandemic. The ministerial meeting will be chaired by Japan's Minister of the Environment, Mr. KOIZUMI Shinjiro, and will be joined by ministers and representatives from numerous countries as well as non-state stakeholders from a diversity of fields, including youth representatives, the civil society, the corporate sector, and local governments.
Video messages from ministers, international organizations, local governments, the corporate sector, and the civil society are also available on the platform.
(Posted : 03/SEP/2020)