The 2nd International Conference on Climate Change Adaptation Platform
| | |
| --- | --- |
| Date | 10/OCT/2019 |
| Location | Dublin, Ireland |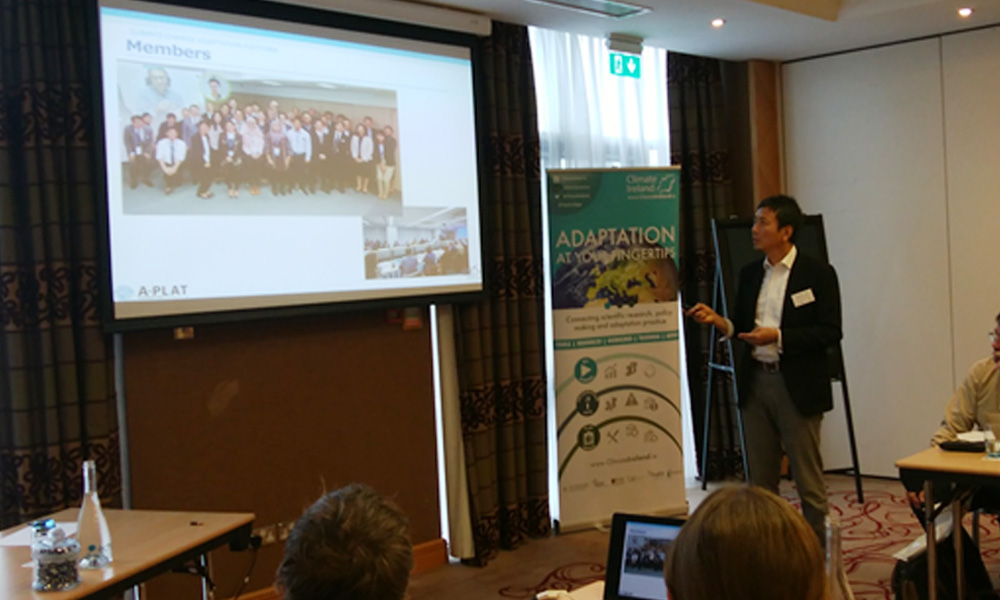 October 10th, 2019 in Dublin, Ireland
A-PLAT, operated by the National Institute for Environmental Studies (NIES), provides centralized information on climate change and its impact while building a platform "A-PLAT" to support domestic adaptation efforts. These efforts are also being conducted overseas to share this knowledge, with the NIES holding the first International Conference on Climate Change Adaptation Platform last year in Tokyo.
This second meeting was hosted by Cork University in Ireland. In addition to Ireland, the Netherlands, United Kingdom, Germany, and the EU?which attended the first meeting?Austria and Canada joined to actively exchange opinions about the climate service provided by the platform and cooperation with users, referring to examples in each country.
The Deputy Director of Center for Climate Change Adaptation from Japan, Dr. Yasuaki Hijioka, reported on the progress of the papers being written based on knowledge gained at the first conference and introduced the cooperation between the Center for Climate Change Adaptation and Regional Climate Change Adaptation Center.
This conference, which is expanding its scope of activities, lead to an international project by the EU member countries of the UK, Netherlands, and Ireland, as well as Japan, Canada, and Australia. Details will be discussed at the third conference to be held at NIES in Tsukuba in November.
(Posted : 14/JAN/2020)