Technical training on developing adaptation platform in Thailand
| | |
| --- | --- |
| Date | 22/FEB/2019 |
| Location | Bangkok, Thailand |
Technical training on developing adaptation platform in Thailand was held in Bangkok on February 22, 2019, with nearly 30 participants from the following organizations: Office of Natural resources and Environmental Policy and Planning (ONEP); Department of Environmental Quality Promotion (DEQP); the National Institute for Environmental Studies (NIES); and the Overseas Environmental Cooperation Center (OECC).
This training was planned to be a follow-up based on the training held in Tokyo in December 2018. The training was supported by the Ministry of the Environment of Japan as a Bilateral Cooperation Project.
Dr. Atsamon Limskul from Environment Research and Training Center (ERTC), DEQP gave a presentation on the current state of adaptation policies in Thailand. As more people from broader departments than assumed participated, it became a good opportunity to disseminate information regarding T-PLAT and national adaptation plan (NAP). Dr. Oka gave a presentation on Japan's Climate Change Adaptation Act, and also on the Arrangement of Climate Change Adaptation Information Platforms (A-PLAT and AP-PLAT). Mr. Lemoto gave a presentation on Climate Change Adaptation actions in Japan by various sectors, including local government and private. Their presentations were given in English, and they were interpreted briefly into Thai.
Moreover, active discussions were held among the Japan side and the Thai side who are involved in developing adaptation platforms, not only on the current situations but also on the plans for the next fiscal year. We will continue cooperation to develop T-PLAT further and to enhance collaboration between T-PLAT and AP-PLAT.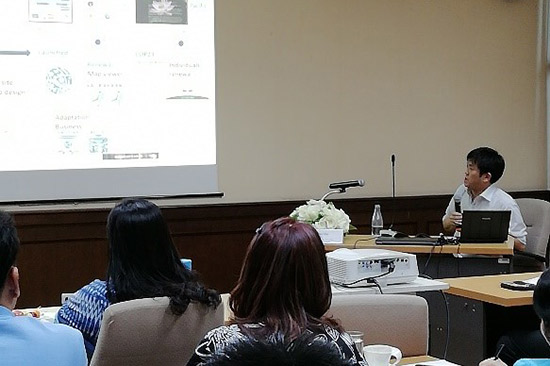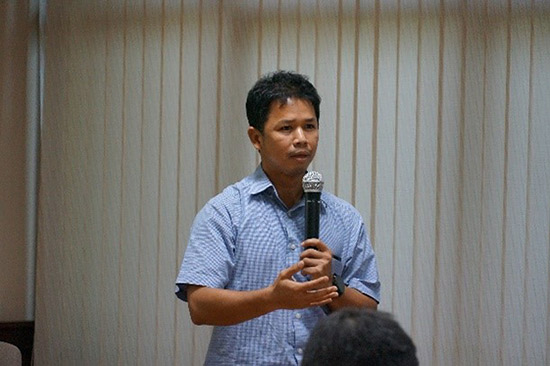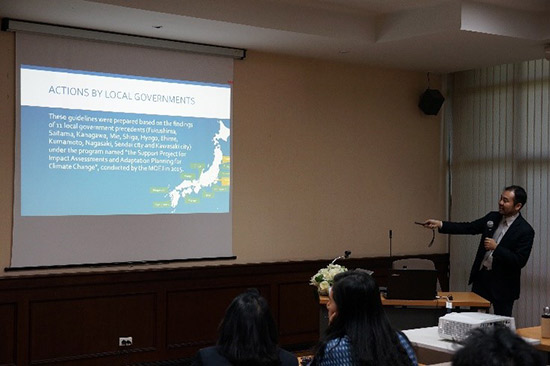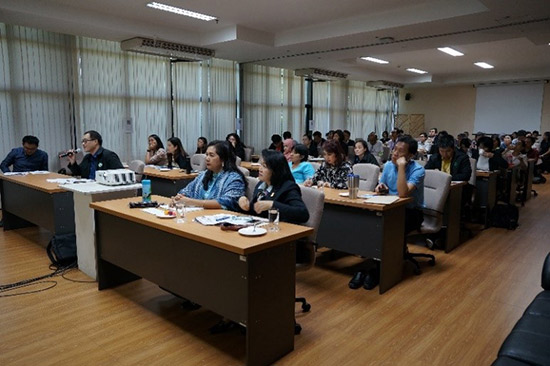 (Posted : 14/JUN/2019)