Climate Change Adaptation in Indonesia's Peatland: An Interview With Dr. Haris Gunawan
| | |
| --- | --- |
| Date | 24/OCT/2018 |
| Location | Kyoto, Japan |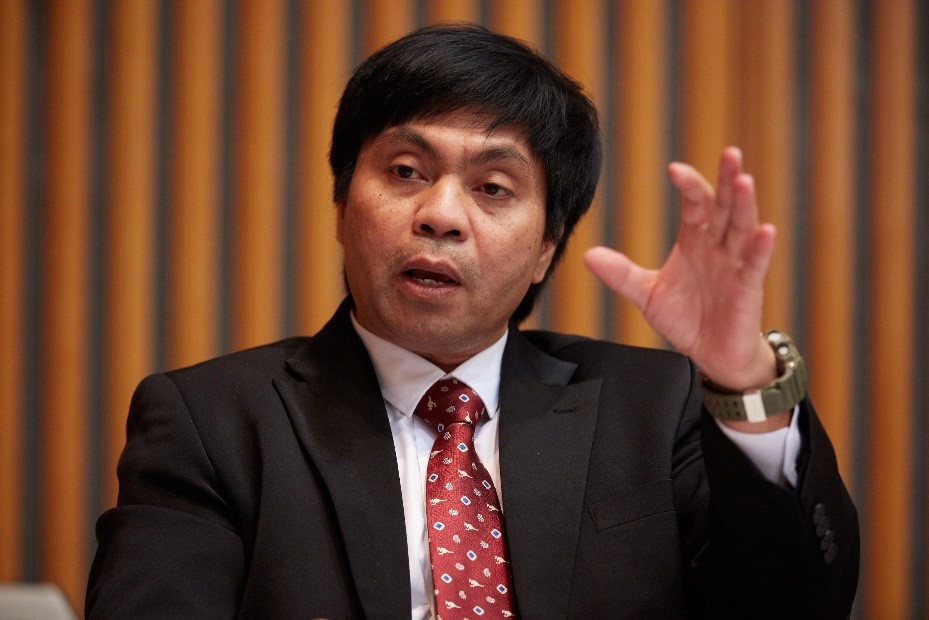 Recently in Indonesia, the draining of peatlands for agricultural and forestry use, and global warming have made the peatlands highly susceptible to fire. Peatland fires are expected to result in the release of significant amounts of greenhouse gases (GHG), exacerbating global warming. Prevention of fire to mitigate GHG release, and adaptation of local communities' livelihoods to sustainable approaches, are both pressing issues.
A massive peat fire in 2015, in particular, caused serious problems not only in Indonesia but also in neighboring countries. The Peatland Restoration Agency of the Republic of Indonesia (BRG) was established in January 2016 to restore the approximately two million hectares of degraded peatland ecosystems in Sumatra, Kalimantan, and Papua within five years. We interviewed Dr. Haris Gunawan, a deputy of Research and Development at BRG, to ask about their effort.
BRG's projects for peat restoration: rewetting, revegetation, and revitalization
BRG has completed projects in collaboration with many institutions on the basis of peat hydrological units using a strategy called 3R: rewetting, revegetation, and revitalization of community livelihoods. For instance, the Japan International Cooperation Agency, Kyoto University, Hokkaido University, the Research Institute for Humanity and Nature, and BRG have conducted data collection and analysis on peatland fire control and peatland restoration, in order to develop an institutional arrangement for management of the peatland water table. Specifically, we have begun monitoring and conducting profile surveys of targeted areas in three provinces, namely Riau, South Sumatra, and Central Kalimantan. Through collaboration with local stakeholders, the project will integrate scientific findings with local practices to establish mitigation and adaptation strategies.
Achievement of BRG's initial goals to this point
We have made progress consistently through 2018. We have already worked to rewet around 11,800 deep wells, block 5,936 canals, and backfill 242 canals, which covers almost 679,901 hectares or 62.9% of the 1,081,589 hectares of targeted area outside of concession areas.
Regarding land use, we have engaged in mapping and zonation to manage the vast peatland using technologies including radar and core sampling.
An important milestone was the creation of detailed peat maps covering nearly 650,000 hectares using Light Detection and Ranging (LiDAR) technology combined with aerial photography and terrestrial surveying.
In terms of community-based peatland, we targeted 1,000 villages by 2020. BRG facilitated village planning, as well as the establishment of boundaries, rural zones, social safeguards, conflict resolution and complaint handling processes, and economic empowerment strategies.
Regarding capacity building, we have conducted training sessions for the communities on social aspects of adaptation, on mapping, and on the 3R strategy.
Climate change adaptation measures in BRG projects: revitalization of livelihoods
Monitoring systems and early warning systems are vital and are expected to improve greatly as climate change adaptation measures, so we are working to build these systems in cooperation with the Minister of Environment and Forestry.
Besides, it is very important to revitalize the livelihoods of affected communities. For that, we are trying to combine economic activities like paludiculture, horticulture, and fisheries. We already have promising commercial crops that can grow well on wet peatland, without making the peatland drier. For example, in Papua and Sumatra, sago palm has already been proven to grow well in waterlogged soil conditions and interspersed with forest trees. Other possibilities are pineapples, bananas, liberica coffee, agarwood, and fish. At the same time, we are promoting government provision of soft loans for these communities.
These situations are synergizing many stakeholders including private businesses, and some of them have started to consider the promotion of planting alternative crops like sago for sustainable development.
BRG's objectives and plans for the remainder of the effort and expectations of private companies, researchers in Japan, and Asia-Pacific Climate Change Adaptation Information Platform (AP-PLAT)
We intend to work even harder to significantly decrease peat fires and restore degraded peatland. At the same time, we need to establish the understanding among stakeholders that it is possible to conduct sustainable economic activities and conserve ecosystems through the restoration of peatland.
I would like to take this opportunity to express our deepest appreciation to all of our counterparts on the Japanese side for their long-term cooperation. In the near future, we plan to create synergy among various stakeholders in cooperation with private companies, many more researchers, and AP-PLAT to restore the peatland environment and facilitate more effective and sustainable societal adaptations. I hope to engage in further collaborations to succeed in achieving true peatland restoration.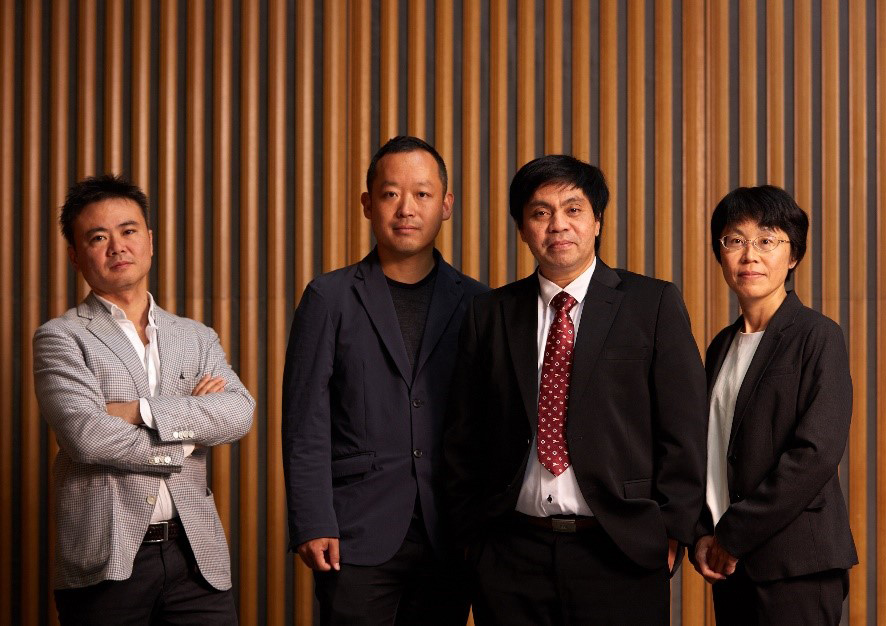 (Posted : 13/MAR/2019)