GET STARTED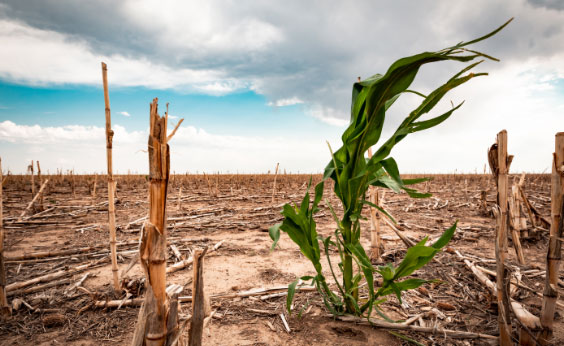 CLIMATE CHANGE
Climate change is an undeniable phenomenon. The latest scientific findings highlight the impacts of anthropogenic activities on the climate in the past and future; additionally, the findings indicate that global temperatures are increasing faster than expected, which is why carbon neutrality should be achieved as soon as possible.
TEMPERATURE
PROJECTION VIDEO
Climate models are primary tools to investigate the responses of the climate system to various influencing factors that can facilitate climate predictions from seasonal to decadal time scales, and project future climate. This animation shows the changes in air temperature (2 m from the ground surface) at each point on Earth starting from early 1980s to the future using a projection by climate models, such as the Model for Interdisciplinary Research on Climate version 6 (MIROC6).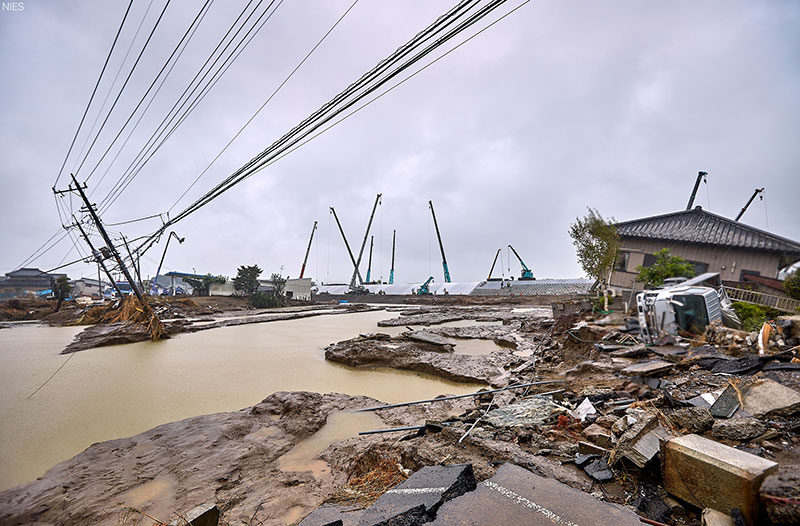 IMPACTS &
ADAPTATION
The effects of climate change have already been observed worldwide. In addition to the existing mitigation measures, such as reductions in greenhouse gas (GHG) emissions, adaptation to the impacts of climate change that are being already observed, is highly important.
GLOBAL NEWS
on ADAPTATION
SCIENTIFIC DATA & TOOLS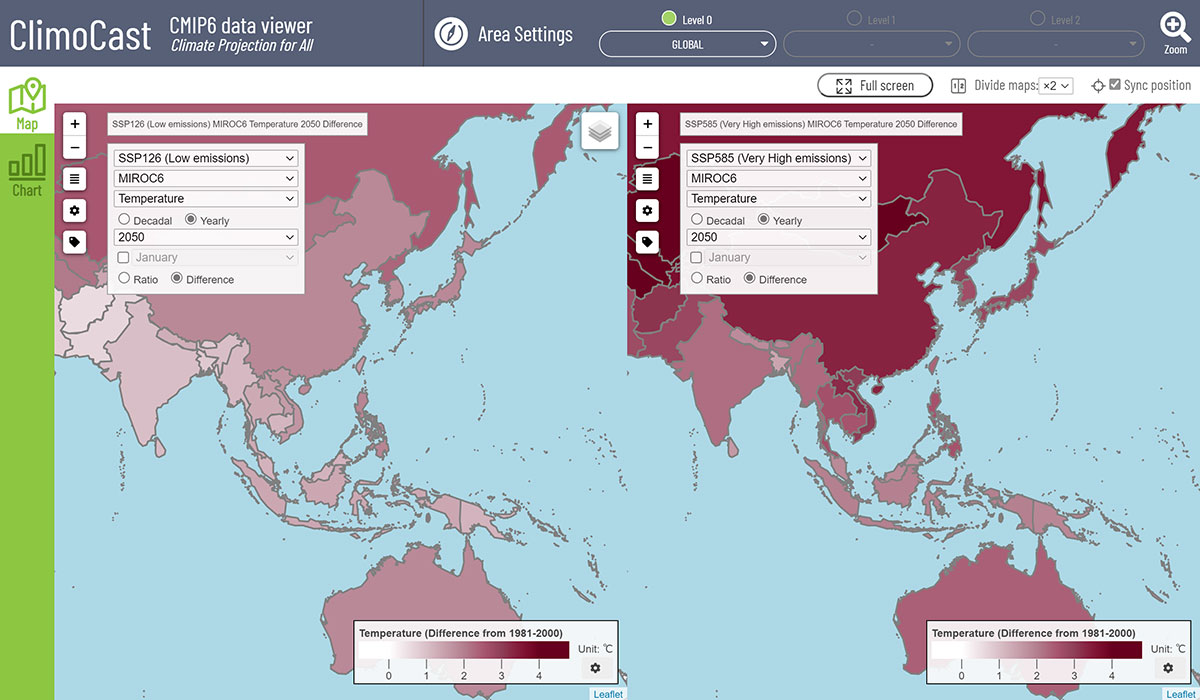 ClimoCast
ClimoCast is an online tool that allows users to check future regional climate projections based on the latest climate data (CMIP6 data). It was developed by the Asia-Pacific Climate Change Adaptation Platform (AP-PLAT) Center for Climate Change Adaptation (CCCA) with a mission to provide accessibility of climate projections to all individuals, including those that lack a similar academic background. Users can compare four major emission scenarios (SSP126–585), compare the results of ten different climate models, and download the corresponding data.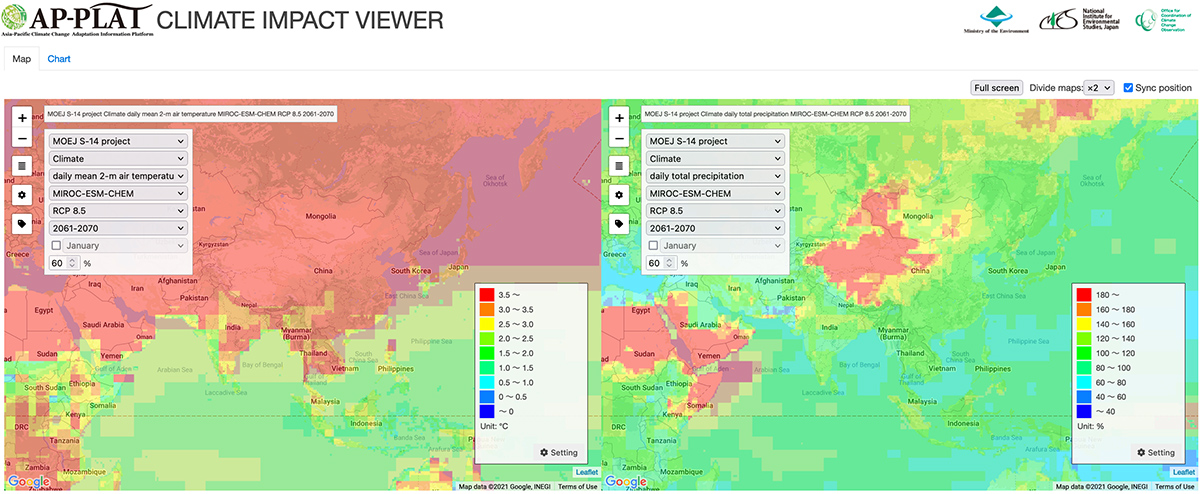 CLIMATE IMPACT VIEWER
The Climate Impact Viewer shows the results of climate change impact assessment in various sectors, including the existing climate, water resources, vegetation, agriculture, and health. Users can visually compare global projections across different sectors and time scales.
ClimoKit
ClimoKit is a database of free online resources can be utilized in climate impact assessments and adaptation planning. Users can rapidly find the most relevant data or tools in their sectors or regions by applying search filters. Some resources are designed for general public use, while others require specific knowledge or skills.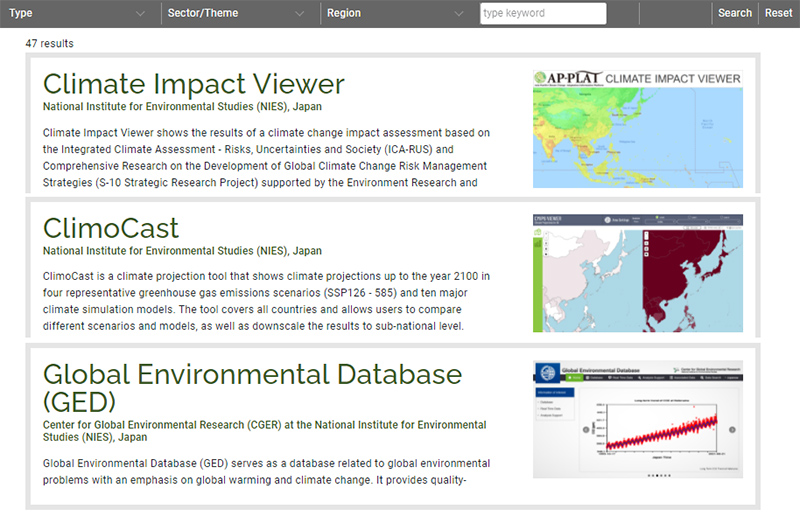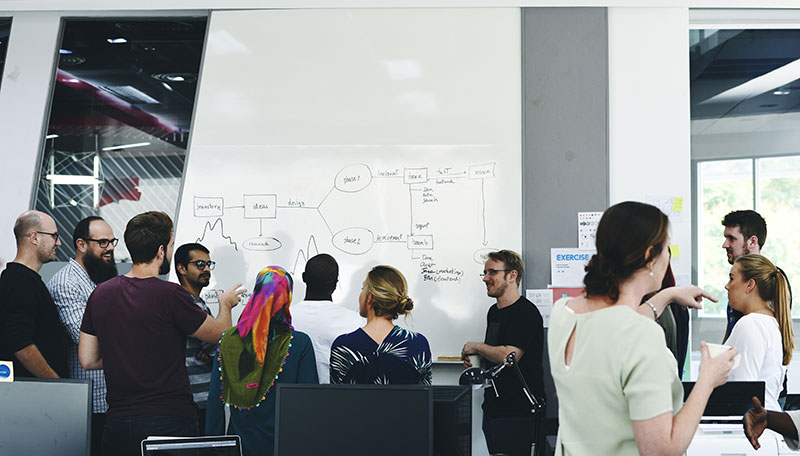 ADAPTATION LITERACY
Aiming to build capacity for better climate adaptation in the region, this section provides self-paced online learning videos and the most updated scientific tools to support various stakeholders in developing effective policies and planning relevant activities. Functioning as a regional hub, this platform also promotes knowledge exchange in collaboration with key partners of capacity development in climate change adaptation.
ABOUT US
WHO
WE ARE
AP-PLAT is an online information platform for national and local policymakers, researchers, businesses, and individuals seeking practical, up-to-date information on climate change adaptation and relevant science. AP-PLAT aims to contribute to the sustainability and resilience of the Asia-Pacific region by informing decisions and supporting adaptation actions undertaken by individuals.