AP-PLAT Participated in JICA Training on Enhancing Climate Resilience in Ethiopia
| | |
| --- | --- |
| Event | Project for Strengthening Climate Resilience through Climate-Smart Agriculture, Forestry, and Natural Resource Management in Ethiopia ("Climate Resilience Project") |
| Date | 26 April 2023 |
| Place | National Institute for Environmental Studies (NIES), Tsukuba, Japan |
| Organizers | Japan International Cooperation Agency (JICA) |
Ethiopian government officials visited National Institute for Environmental Studies (NIES) on April 26, 2023, as a part of JICA's Project for Strengthening Climate Resilience through Climate-Smart Agriculture, Forestry, and Natural Resource Management in Ethiopia ("Climate Resilience Project").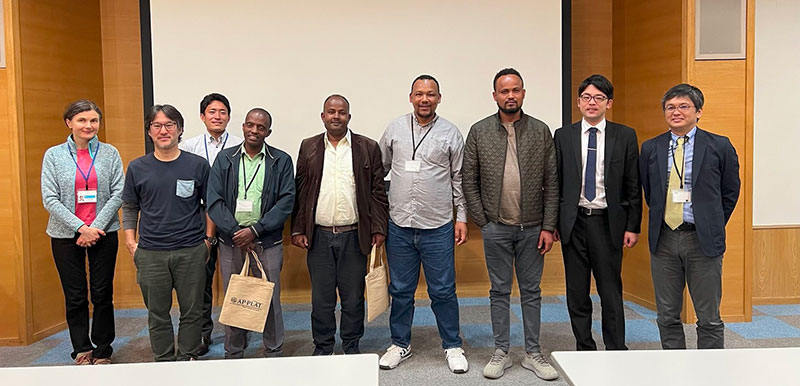 Group photo with project participants at NIES
During the visit, Dr. Tasuku Machimura from the Center for Climate Change Adaptation (CCCA), NIES, gave an overview of Japan's legal and institutional system for promoting climate change adaptation, and introduced Japan's domestic adaptation platform A-PLAT.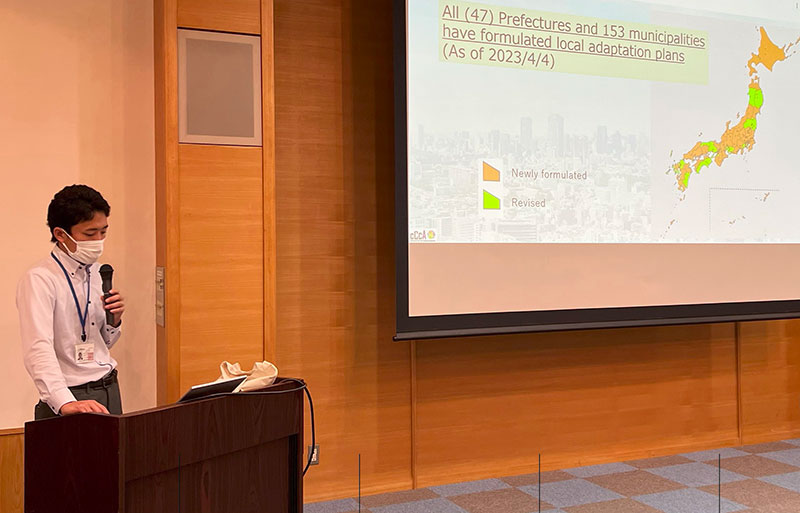 Dr. Machimura introducing A-PLAT
Dr. Yuji Masutomi, also from CCCA, NIES, introduced Japan's international adaptation platform AP-PLAT and a climate projection tool ClimoCast, including a hands-on demonstration of ClimoCast use for future temperature and rainfall projections in the participants' home region of Oromia in Ethiopia.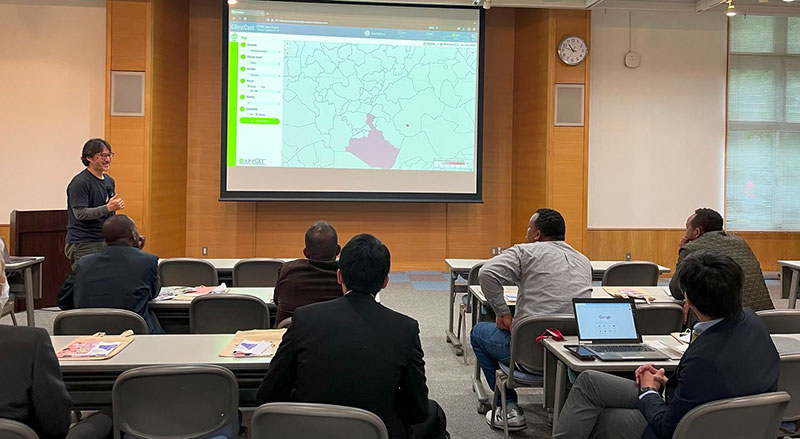 Dr. Masutomi introducing ClimoCast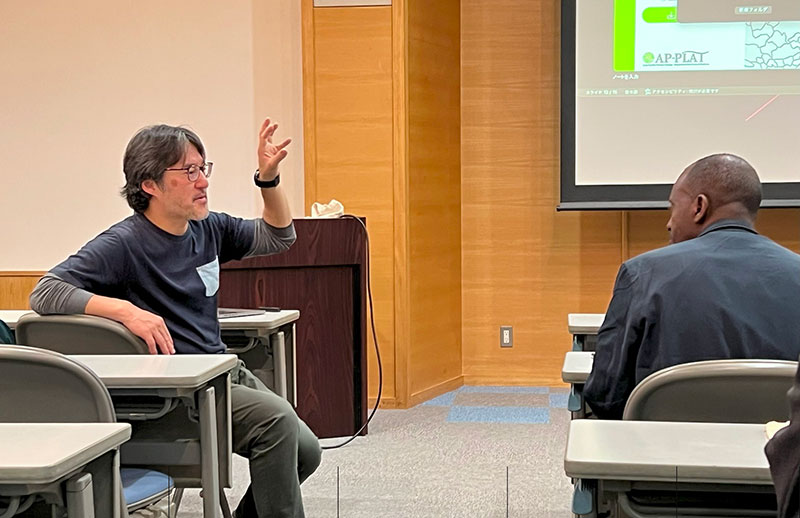 Discussion with participants
We greatly appreciate the participants' keen attention and many questions during the lectures, and insightful discussion afterwards. We hope the NIES visit will be beneficial for their mission to strengthen climate resilience in agriculture, forestry, and natural resource management in Ethiopia.
Related links
(Posted : 8/June/2023)