Thailand-Japan Environmental Solutions Week
| | |
| --- | --- |
| Date | 16/JAN/2020 |
| Location | Bangkok, Thailand |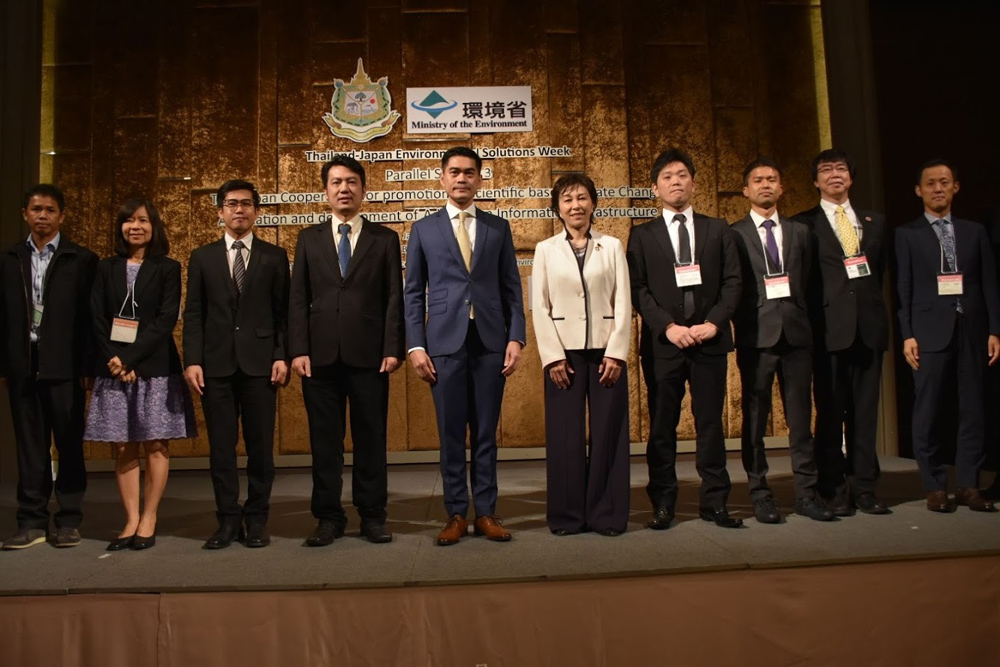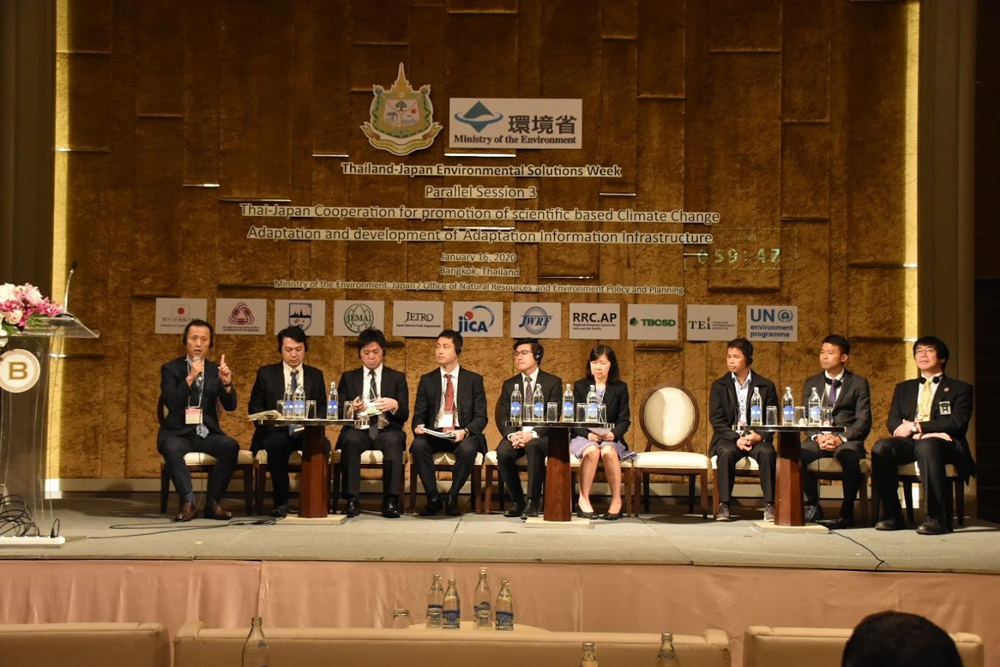 The National Institute for Environmental Studies (NIES) participated in the Thailand-Japan Environmental Solutions Week held in Bangkok, Thailand, jointly organized by the Ministry of the Environment, Japan and the Ministry of Natural Resources and Environment, Thailand, from 15th to 16th January. The event aimed at providing opportunities to share innovative and emerging environmental solutions with businesses and the public sector, in order to achieve sustainable development, and to discuss the application of existing and emerging environmental solutions to the Thai economy.
The event included a variety of open seminars covering marine plastic waste issues, Smart City, climate change adaptation, digital environmental solutions, severe PM2.5 air pollution as well as a Business Match Exhibition.
In the event on 16th, an open seminar with the title "Thai-Japan Cooperation for promotion of scientific based Climate Change Adaptation and development of Adaptation Information Infrastructure" was held. Opening remarks were presented by H.E. Ms. Yukari Sato, State Minister of the Environment, Japan and Dr. Phirum Saiyasitpanich, Deputy Secretary General, ONEP, MONRE, Thailand.
As one of the speakers in the event, Dr. Kazutaka Oka, senior researcher at NIES, made a presentation about Japan's Climate Change Adaptation Platforms of AP-PLAT and A-PLAT.
A panel discussion was moderated by Mr. Tetsuo Kuyama, director of the regional center of the Institute for Global Environmental Strategies (IGES) in Bangkok. The panel included Mr. Takeshi Abe from the Ministry of Environment of Japan, Dr. Kazutaka Oka from NIES, Dr. Natthanich Asvapoositkul from the Office of Natural Resources and Environmental Policy and Planning (ONEP), Dr. Atsamon Limsakul from the Office of Natural Resources and Environmental Policy and Planning (ERTC), Mr. Visnu Charoen from Bangkok Metropolitan Administration (BMA), Mr. Takatsugu Ozaki from Chichibu Chemical Co., Ltd., Mr. Thawatchai Saengkhamsuk from the Thailand Greenhouse Gas Management Organization (TGO), and Mr. Naoya Tsukamoto from the Asian Institute of Technology (AIT). The discussions focused on topics such as the important aspects of promoting adaptation activities from the view point of each panelist's background (government, local authority, academic, and industry).
Based on this fruitful discussion, NIES will further develop AP-PLAT/A-PLAT and also promote the cooperation for the development of the Thailand Climate Change Adaptation Information (T-PLAT) with various organizations.
(Posted : 05/FEB/2020)